My name, if you hadn't guessed, is Charlie Beresford. I have been designing and making things for the last 20 years, alongside working in the fields of audio visual art and design. My latest design work covers a broad spectrum from furniture to site-specific outdoor storage spaces and ancillary accommodation units. I have experience in external and interior design.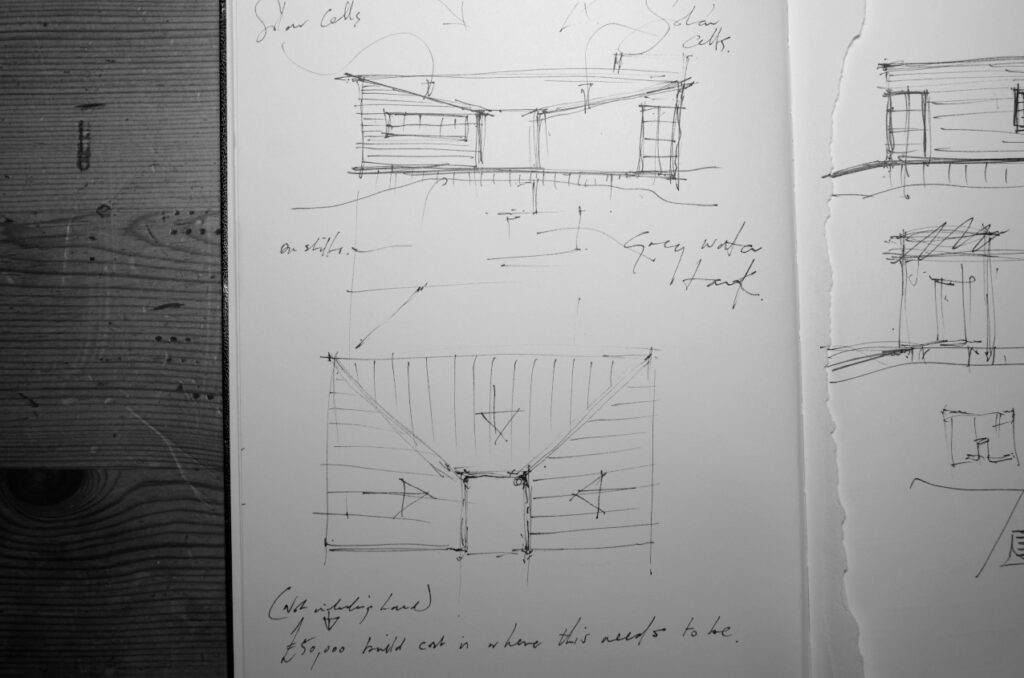 Having trained as a fine artist I try to find solutions that are not just functional but aesthetically pleasing, always keeping in mind the client's budget.
Where possible I like to use repurposed materials and enjoy the fact that it often leads to more interesting solutions and can give projects a look of being more established.
Should it be required, I am happy to work alongside structural engineers and within a team. I am comfortable taking a hands-on approach with each project and try to maintain a pragmatic methodology.